News
---
Oroi raises a €400,000 round led by Easo Ventures, Mondragón Fondo de Promoción FCR and GSR
Realidad Virtual Tercera edad - - 4 Min.
The capital increase will help the company, a specialist in virtual reality solutions for the elderly, to expand internationally in the market with the aim of becoming a European leader in the sector.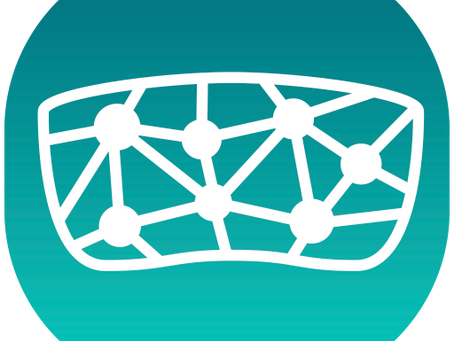 Oroi raises a €400,000 round led by Easo Ventures, Mondragón Fondo de Promoción FCR and GSR.
---
Donostia, 22 September 2020.- Oroi, the startup of virtual reality solutions for the well-being and stimulation of the elderly, has successfully closed its first round of funding worth €400,000. The round was led by Easo Ventures, Clave Capital as fund manager of the Mondragón Fondo de Promoción FCR and the GSR residential care home management cooperative. This capital increase will allow Oroi to expand its business in countries such as France, Germany and Finland.
Currently millions of elderly people around the world live in care homes and with limitations and problems typical of advanced age (dependence, lack of mobility, anxiety or cognitive impairment). Professionals need tools that, in addition to tackling these problems, make the day-to-day life of the elderly more bearable.
With this objective in mind, Oroi was born, a platform with virtual reality experiences aimed at awakening the emotions of the elderly, giving them the opportunity to live experiences that, due to their current limitations, they could no longer live, such as visiting beautiful natural environments, international cities or farms. In the same way, Oroi's solutions combine entertainment with exercises aimed at training functions that deteriorate with age, such as memory, attention or language.
Iñaki Aramburu, COO and co-founder of Oroi assures that "the investment is an important boost to be able to continue developing technological solutions that improve the lives of our elderly". For his part, Jorge Maylin, CEO and co-founder of Oroi stresses that "reaching this milestone will mean that we can face the international expansion of our company to become the European leader in this niche market".
The project was conceived and has been driven from the beginning by the Venture Builder specialised in extended reality Eywa Space. One of the promoters of Eywa, Pablo Ayala, points out the key to Oroi's success: "The passion and motivation shown by the founders to validate and grow the business has allowed them to position themselves as the benchmark company in applying virtual reality for the elderly".
"The solutions offered by Oroi are innovative and are aimed at a niche market that will expand in the coming years, so the growth potential of this startup is exponential at national and international level" explains Pedro Muñoz-Baroja, Managing Partner of Easo Ventures.
Clave Capital believes that "the application of virtual reality to stimulate the maintenance of cognitive abilities of our elderly, while enjoying the use of a new technology for them, seems to us a brilliant combination. We are delighted to support the Oroi team in this project," says Alberto Bermejo Urieta, Investment Director at Clave Capital.
"The use of virtual reality in care homes is an innovative tool to support our staff. There are people who are so cognitively impaired that we can only reach them with stimuli of this level. Virtual reality allows users to have more intense and real experiences through the different activities they carry out. It is a qualitative leap in the attention and care of our elderly" concludes Mariaje Zabaleta, Dtra. General Manager of Gestión de Servicios Residenciales (a cooperative of the Mondragon Corporation), which has also participated in Oroi's first round of financing.
-About Oroi:
Oroi is a virtual reality channel with experiences for cognitive stimulation and entertainment aimed at working on emotions in the elderly. We awaken emotions and work on memory with the aim of achieving emotional well-being and balance through virtual reality.
-About Eywa Space:
It is a Venture Builder specialised in augmented reality and virtual reality that has co-founded in the last three years 11 companies in this sector. We identify business opportunities and find the most suitable entrepreneurs to succeed. We launch startups based on our own methodology and provide them with technological support in AR / VR, seed funding and comprehensive mentoring to validate their business.
-About EASO Ventures:
Easo Ventures is a Venture Capital Company in San Sebastian, incorporated in 2018 and formed by nearly 100 investors. It invests in startups and companies mainly from the Basque Country in order to help them boost their projects. In its nearly two and a half years of existence, it has already invested in 30 innovative companies.
-About Clave Capital
At Clave we have more than 16 years of experience and 65 investments made. We support innovative projects and industrial SMEs, through investments or immersion in the value creation process of the company. We encourage close and direct collaboration with promoters and management teams to support the growth of companies and meet the new challenges of the market.
---