News
---
OROI Joins Newchip's Global Series A Accelerator Program
Jorge Maylin - - 2 Min.
The virtual reality based elderly care therapeutic platform, among top applicants selected for Newchip's online accelerator.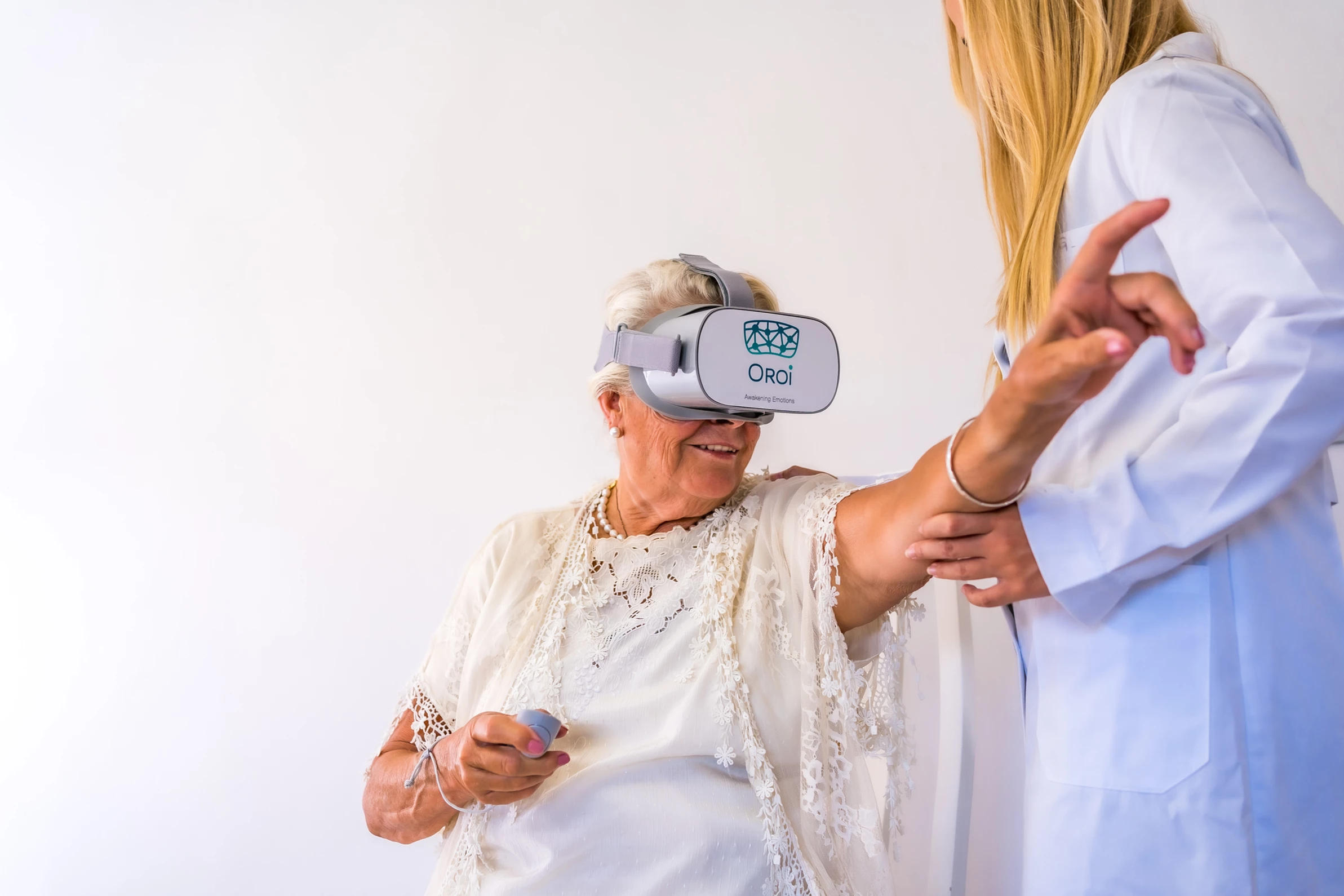 OROI Joins Newchip's Global Series A Accelerator Program
---
San Sebastian, Spain, 12/11/2021. Oroi, the company enhancing senior´s wellbeing through virtual reality, was accepted out of 1,000+ applicants into Newchip's renowned global accelerator program's latest cohort.
The online accelerator provides the mentorship, connections and tools growth-stage teams need to drive greater scale, expand business operations and position their company for potential exit or acquisition.
Since its inception in 2019, the equity-free, fully digital accelerator has helped over 1,500 founders from 50 countries raise over $450 million in funding with an estimated portfolio of over $9B.
"When evaluating companies for our Series A Accelerator, we look for scalability, strong performance, and a high likelihood for industry disruption," says Armando Vera Carvajal, Vice President at Newchip. "We see great potential in OROI and are excited to share their story with our network of VCs, angel investors, and family offices looking to invest in this space, the Silver Economy".
OROI is on a mission to enhance both the wellbeing and the cognitive state of the elderly living in nursing homes. Since launching the company, OROI has successfully deployed its services in over 200 nursing homes across Spain, France and Portugal.
"Being part of the Newchip Accelerator, we are looking forward to learning, growing and expanding to new countries to become the European market leaders", says Jorge Maylin, CEO of Oroi. "This way we will save thousands of hours in therapy design, which would definitely have a big impact in enhancing the wellbeing and cognitive state of our elderly".
About Oroi
Oroi is a VR based therapeutic platform that enables professionals to save time with pre-designed wellbeing and cognitive stimulation therapies. It was founded by former Virtualia World executives Jorge Maylin and Iñaki Aramburu, with the support of Eywa Space. With over 200 services deployed across several nursing homes in Spain, France and Portugal, they are on a mission to become the European market leader, with the support of investors like Easo Ventures, Mondragon Corporation Fund and GSR (Nursing Home group). More details: http://oroi.eu
About Newchip
Newchip is an online, global startup accelerator led by a world-class team of entrepreneurs and investors. It was designed to provide founders with the tools needed to rapidly fund, build, and scale. Since its inception in 2019, the equity-free, remote accelerator has enabled over 1,500 startups from 50+ countries to raise over $450 million in funding with an estimated $9B portfolio. It has three distinct six-month accelerator programs based on company stage: Pre-Seed, Seed, and Series A. Its vast network of global investors, strategic partners, and mentors guide companies from team building and prototype development to securing high-profile VC investment, corporate partnerships, and everything in-between. To learn more, visit https://launch.newchip.com/.
---