News
---
Glasses that are a gateway to the world at Mirador de Mataró
Realidad Virtual Tercera edad - - 3 Min.
The Mirador de Mataró Residence and Day Care Centre incorporates virtual reality into the activities offered to residents.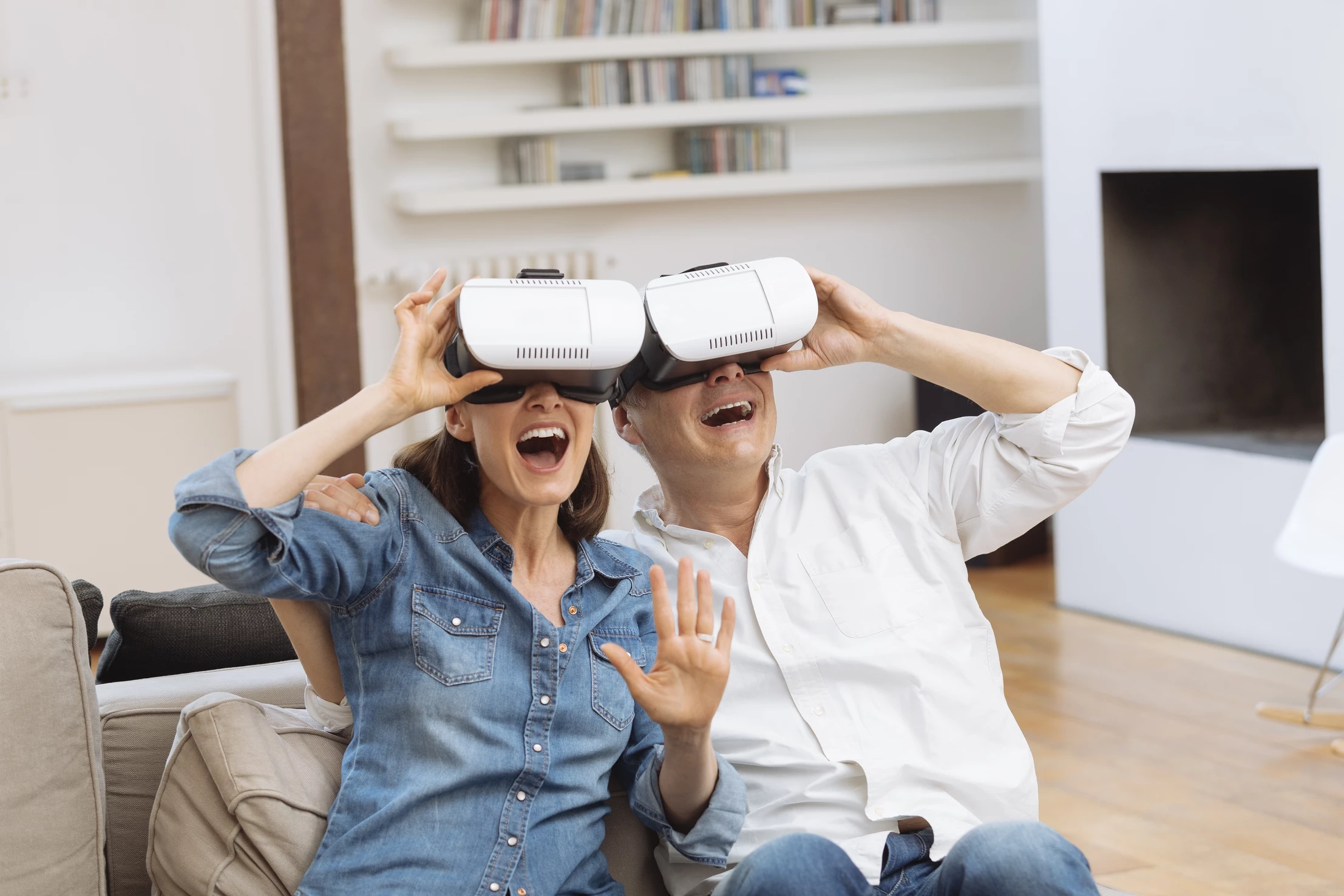 Glasses that are a gateway to the world at Mirador de Mataró
---
The OROI 3D glasses are an immersive experience where the elderly person can walk around a big city, visit a museum or live different experiences that entertain and promote cognitive stimulation and emotional well-being.
Barcelona, 18 January 2021 -
2020 has been a difficult year, in which we have had to learn to live differently in our relationships with others and with our environment. Technology has been a great ally when it comes to offering communication and entertainment solutions. The Residència i Centre de Dia Mirador de Mataró has also made a commitment to new technologies, which can make our lives easier and provide us with multiple benefits to minimise cognitive deterioration and improve the quality of life of people living in a residential centre.
The 3D application has been one of the technological solutions that have been incorporated into the residence in recent months. These are immersive virtual reality glasses where the elderly person can walk around the neighbourhood of a city they already know or would like to visit, take a hot-air balloon ride, go to the aquarium or "get on" a boat to see the Medes Islands. Multiple videos that offer a wide range of possibilities adapted to the tastes and preferences of the individual. OROI's 3D solution is an experience that relaxes, entertains and helps people develop their observation skills while stimulating memory and recall. People enjoy a sensation similar to what they would have in reality. They can see places where they have been or places where they would like to go.
It is an activity that focuses on the person, in which personal interests are enhanced through real and motivating experiences. Elsa Ortega, psychologist at Mirador de Mataró, explains: "For the moment, OROI's virtual reality glasses have been incorporated on the third floor, where people with cognitive impairment or mild cognitive impairment live. The activity is done individually or in small groups. As we have two glasses, two residents can watch the same video at the same time and interact with each other. They
They get involved from the first moment, decide what they want to watch and make proposals for future videos. Moreover, they don't mind repeating some views. Elsa Ortega adds that the residents ask to see their home towns, the cities where they have been... and the activity extends far beyond the experience with the 3D glasses, as they comment among themselves and even with their families on everything they have seen and felt. They awaken memories. They get out of their current environment, break their routine and as a result, apathy decreases. "This activity has been very well received. When they see us with our glasses, they already ask: 'Where are we going today?
Where are we going today? Some residents who are not very participative do this one willingly, they enjoy it and leave their current occupations to put on their glasses. Even those who are more reticent about new technologies are motivated to use them when they see the reactions of others. Moreover, the benefits are manifold. "In the short term, not only is there an improvement in their mood, as they express joy and feel more motivated, but there is also a decrease in anxious symptoms and a reduction in self-centred discourse on their own worries. Their self-esteem increases and they feel part of the group, thus favouring personal relationships. Although the initial objective is not based on cognitive stimulation, it indirectly stimulates functions such as memory, attention or language, among others. In short, it improves the resident's quality of life ".
For more information:
VIMA
Communication
Gemma Solsona - Tel. 93 727 37 44 - Mòb. 603 607 394
gsolsona@grupvl.es
OROI
info@oroi.eu
Authors:
Gemma Solsona
Elsa Ortega
---