News
---
Five things you can do with your virtual reality goggles
Adriana Gómez - - 2 Min.
In these weeks of confinement, it's especially important to keep ourselves entertained and find chores to do indoors.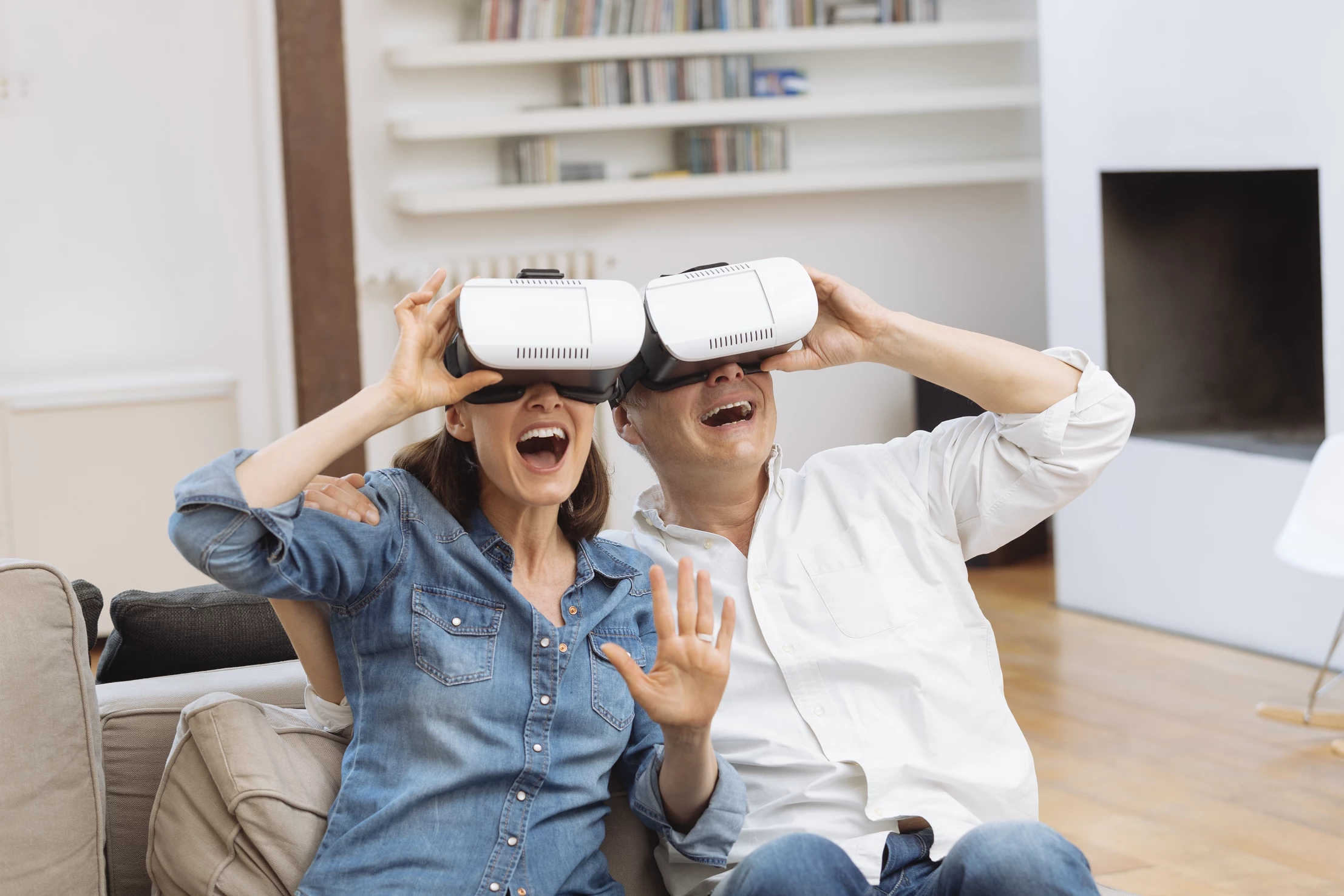 Five things you can do with your virtual reality goggles
---
We know that not being able to leave the house is a tough measure and we don't particularly like it, but, don't panic, we can take some positives from it all. It is time to do those things we always wanted to do, those things we never found time for. Time to tidy up, to do some cleaning. But above all, time to try different things, to fill ourselves with new stimuli, to get imaginative.
That is why, from Oroi, we give you 5 examples of activities that you can do with your Virtual Reality glasses to make these days a little more enjoyable.
1 - Travel to other European cities
Who would have thought that we would have to stay at home to get to know other cities and cultures. This is the ideal time to take advantage of the opportunity to visit other cities and, why not, investigate a little about their customs and even try to replicate some of their typical recipes. A gondola ride in Venice, and afterwards, a plate of pasta? making our own masks?
2 - Visiting museums
Going to a museum is always interesting, especially when a guide accompanies us and gives us curious facts about the different works of art. Now we can make the most of it and, from the comfort of our armchair/sofa, get to know more. Get to know the history of other places, or of our own, read a little more about them. It's never too late to learn new things!
3 - Visiting cities/towns we have been to
If there is one thing we have during these weeks, it is time. Time to talk, to share experiences, experiences... So, what better than to return to a place we already know, to stroll through its streets and share our memories with those who are close to us. A good reminiscence session, remembering where we come from and what we used to do, which might give us a clue about what to do these weeks.
4 - Do a Pilates session
Yes, you read that right, Pilates. Because it's not all about sitting on the sofa visiting cities, museums, etc. It's important to keep fit, so let's put on some comfortable clothes and get to work, let's move around a bit. A slightly different exercise session, completely changing the environment in which we find ourselves and with a monitor who will guide us.
5 - Nature walk
Being indoors all day long, one of the things we miss the most is nature, the colour green, the calm. Virtual reality can't bring the fresh mountain air into your home, but it can bring the image, the sound and practically give you the feeling of being there. And, luckily, we have plenty of nature content. So, for those days when it seems that the house is getting smaller and smaller, a few sessions of nature and relaxing music.
If these ideas aren't enough, don't worry, we'll be back with more ideas. We encourage you to try as many ideas as you can, try to personalise them a bit, according to your tastes, but above all, try to enjoy yourself and have fun.
---