Immersive therapies which relax and entertain, awakening emotions in a world full of possibilities.
Stimulating experiences which open a door to the exciting outside world.
We help elderly people take an active part in today's society.
The Oroi app
We use virtual reality headsets.
State-of-the-art standalone virtual reality devices. No mobile phones required. Ideal for use with people in a situation of dependency.
Immersive experiences
360º views and landscapes.
Application with immersive virtual reality experiences adapted to the preferences and needs of seniors. 
Cognitive intervention
Application designed for cognitive stimulation.
Guide to exercises designed to work on language, memory or attention in elderly people, combining stimulation and immersive entertainment.
Analysis tools
Metrics and statistics for monitoring and improvement.
Our control panel offers statistics and usage metrics, so we can get the information we need to keep improving our platform and experiences.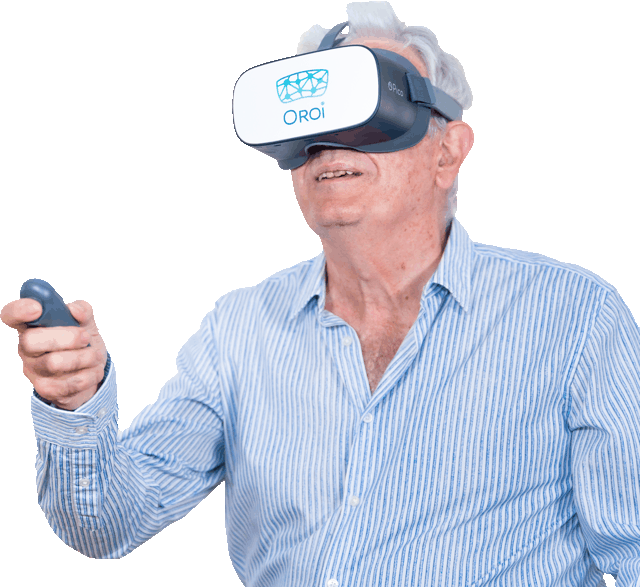 "Oroi Wellbeing is an ally for the wellbeing of people with advanced dementia"
Matia Fundazioa
A study by Matia Fundazioa Foundation found that people with advanced dementia are more engaged, and their facial and verbal expression grow as wellbeing increases. They show satisfaction, joy and acceptance or desire for physical contact.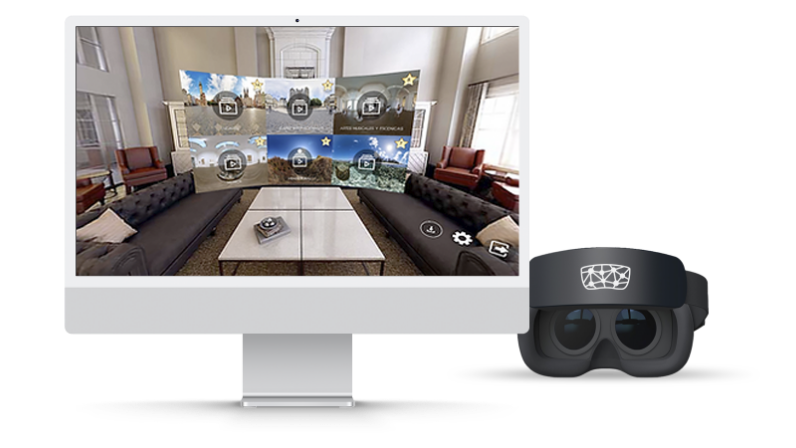 Clone your screen.
You can see on a screen what the user is seeing through the headset. Thanks to this system, professionals can guide users' activities in real time.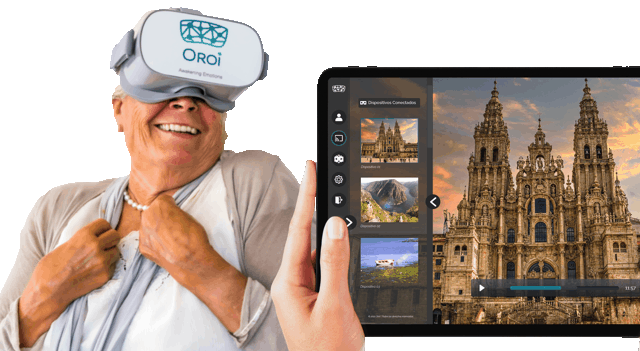 Shared viewing.
External control of the headset and the display of the same experience at the same time on multiple devices enables group-level interventions and sessions.