An innovative system combining the use of adapted pedals with the stimulus and motivation provided by virtual reality headsets. 
Our seniors can enjoy entertaining bike rides through landscapes and cities. 
The ideal solution for encouraging starting exercise and sticking to it.

The Oroi app
We use virtual reality headsets.
State-of-the-art standalone virtual reality devices. No mobile phones required. Ideal for use with people in a situation of dependency.

Immersive experiences
360º views and landscapes.
Enter a world full of possibilities, scenery and natural settings.

Cognitive intervention
Application designed for cognitive stimulation.
Helps the user concentrate by blocking possible distractions.

Physical improvement
Improves physical condition thanks to the use of pedals.
Our application provides exercise almost without effort.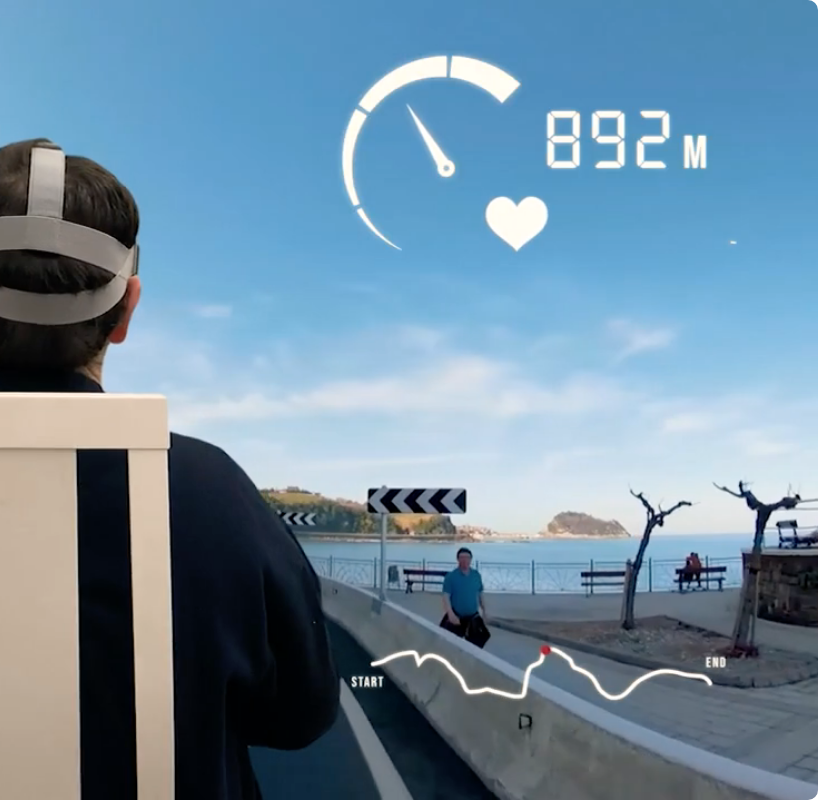 Motivation to increase engagement.
Oroi Fit: the motivation of virtually visiting other places means that users participate actively in virtual reality therapies and activities.